(Part Two~ Land Star and Beyond)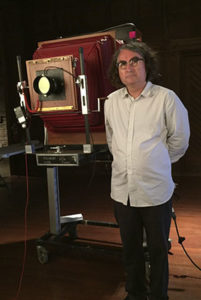 Richard McCabe is a curator, writer, and photographer. He was born in England and grew up in the American South. In 1998, he received an MFA in Studio Art from Florida State University. For the past nineteen years he has lived and worked in New York City and New Orleans.
Since 2010, McCabe has been the Curator of Photography at the Ogden Museum of Southern Art. He has curated over twenty-five exhibitions including: Seeing Beyond the Ordinary, The Mythology of Florida, The Rising, Eudora Welty: Photographs from the 1930s – 40s, Contemporary Alabama Photography, and The Colourful South.
---
When I hear the words "land star" I get this wonderfully nostalgic road trip vibe. I know you travel a lot and these images are collected from throughout the U.S. would you say that your subject matter finds you or do find them ?
All of the photographs in the LAND STAR series were made in the American South. I make most of the pictures on road trips that I do on my own or when I'm traveling for work.  Most were shot on back roads. I'm interested in car culture, transitory spaces, and travel. My favorite films are road films – Easy Rider, Paris, Texas, my favorite songs are road songs – Bob Dylan's Tangled Up in Blue, Iggy Pop's The Passenger, and my favorite book – Jack Kerouac's On the Road. The mythology of the road and car culture, the journey. I see these things I photograph like Duchamp's ready-mades – they are there in the landscape, and I just need to find or stumble upon them.
"…I come to photo curating from a different angle as an artist as opposed to a historian or a purely academic angle."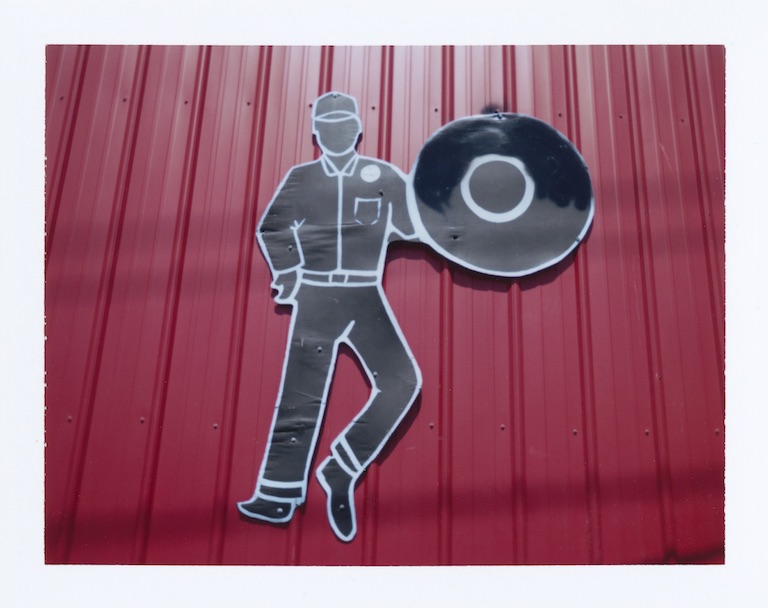 Your work also reminds me of the music of Big Star. Thinking of the song Ballad of El Gordo in particular. Pushing against the fold, confident in its identity, melancholic but bright. Would that be a fair assessment of this work?
Yeah I can see that – I love Big Star and the imagery their music paints, but I think my photographs are more like REM's Driver 8 – HA! I think there is a signature "look" to my photographs that is recognizable – the turbo-charged color, composition, image/text and humor.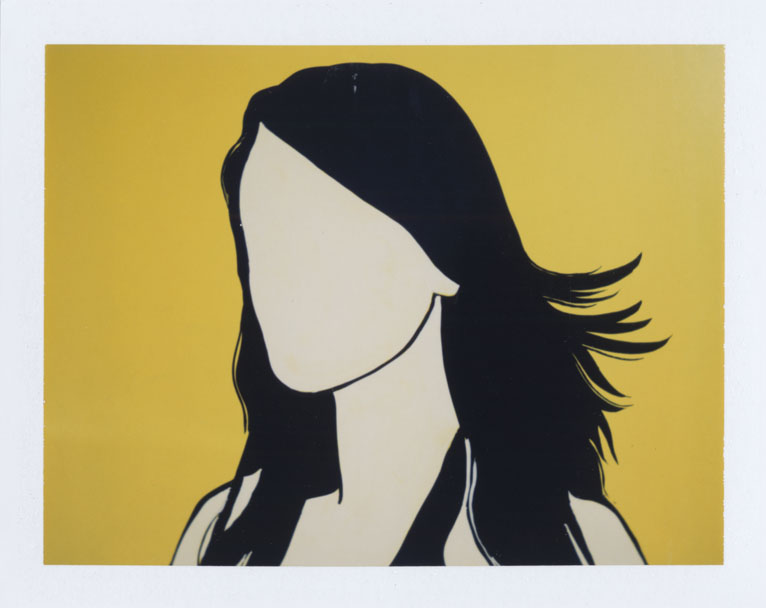 Big question: can you talk about striking a balance between your curator's eye and your photographer's eye?
I was taking pictures long before I became a curator. Santa Claus brought me my first camera – a GAF 126 when I was 10 years old and I've been photographing ever since. I studied photography in school and have an MFA in Studio Art. So I'm a rarity in the art curators world in that I'm from a fine arts background, not art history or arts administration. But I think that's a good thing – and I've had a lot of the photographers I've worked with at the museum tell me that they think it's cool that I'm a photographer. And the best compliment I can get is when these great accomplished photographers tell me they like my work.
So I come to photo curating from a different angle as an artist as opposed to a historian or a purely academic angle. I think it's refreshing my photography and photo curating cross-pollinate each other. I learn from the exhibitions I curate – things like composition, conceptual ideas, and art theory. Also, my working knowledge of photographic processes and technical understanding I've learned through practice, school, and teaching comes into play when evaluating work for exhibitions.
What's coming up for you?
Working on the LAND STAR book – comes out in November or early December 2017. I'm in a couple group exhibitions next few months – Instantaneous: The Polaroid Legacy, in Durham, NC and an AINT – BAD curated instant exhibition in Atlanta. I will have a LAND STAR solo exhibition during PHOTONOLA and a pop-up open studio/exhibition the first week in December. Looking forward to shooting more with 120mm film – working on a project about memory, mythology, place, paradise lost, centered around my life in Florida and Alabama. Not sure where that's going but it's my next project – looking forward to making bigger prints. The new work deals with a lot of the same material subject matter in LAND STAR but in more of a metaphorical way – not as objective more subjective.
I'm also, looking forward to the upcoming exhibitions I'm curating at the Ogden Museum including the largest Photography exhibition the Ogden has ever organized – NEW SOUTHERN PHOTOGRAPHY which opens in October 2018. It's going to be great – featuring the work of 25 photographers/filmmakers. I've been working on the exhibition since 2012 – there will be a catalogue and hope to travel NEW SOUTHERN PHOTOGRAPHY to other venues across America.