By Thom Bennett
Since the demise of the original Polaroid Corporation in 2008 there has been a resurgence of interest in all things instant. The Polaroid Project: At the Intersection of Art and Technology, on view at the Amon Carter Museum in Forth Worth until September 3, 2017, provides an expansive, immersive look at how important Polaroid instant photographs were for visual artists and showcases the creation of new technologies that encouraged the advancement of creative expressions that helped move photography beyond the traditional black & white darkroom-made image.
"Why can't I see the picture right now?"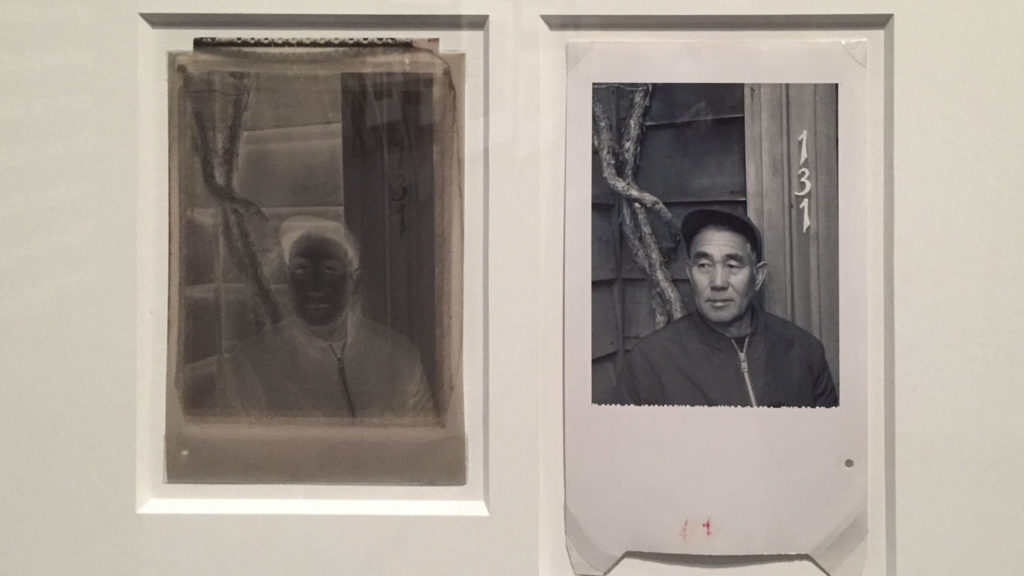 The technology of instant photography, a mid-century marvel, emerged out of Edwin Land's daughter's simple question when he snapped her photo on vacation: "Why can't I see the picture right now?" Already a successful inventor and businessman, Land devoted his creative energies to answering that question. As Polaroid technology advanced, Land began putting his cameras and film in the hands of artists to garner their feedback. In exchange, the artists provided Polaroid Corporation some finished works.
The exhibit opens with a sampling of images in various Polaroid formats from artists such as Ansel Adams, Shelby Lee Adams, Bill Burke, Wendy Ewald, Marie Cosindas, Gisele Freund, and Dennis Hopper. Formats ranging from PolaPan roll film, Type 665, Type 55, Spectra, SX-70, Polacolor 8×10, and Polacolor 20×24 are all showcased. This room sets the tone for the remainder of the exhibit – an exhilarating sampling of prints by artists who have utilized Polaroid materials to share their visions and to push the boundaries of what defines photography. Cleverly, throughout the exhibit, there are SX-70 prints hanging on the wall with information on them that provide fascinating tidbits about Polaroid.
In addition to the variety of prints on the walls, the center of each exhibition room has a display case with samples of the technology that made Polaroid such a unique company. Under Land's direction, the scientists and engineers at Polaroid were constantly experimenting, looking for new ways to make photography a more democratic medium. Ranging from the initial tests of instant film to engineer's models for cameras, marketing materials, and actual cameras, these display boxes provide a look into the practical and experimental side of Polaroid and how technology ushered Land's vision into fruition.
---
The Polaroid Project exhibition was created by The Foundation for the Exhibition of Photography in collaboration with The MIT Museum, Cambridge, MA, and the WestLicht Museum for Photography, Vienna where it will travel to next. After Vienna, it will be in Hamburg, Berlin, Montreal and, finally, Cambridge in late 2019. There is a catalogue available, published by the University of California Press, that is filled with images from the exhibition (and more) as well as in-depth essays about the intersection of art and technology that Polaroid provided.
---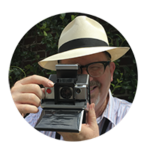 Thom Bennett is a New Orleans-based commercial photographer; his day job is as staff photographer at M.S. Rau Antiques. He has been using the same SX-70 since buying it new in 1979 and still wishes he had used it more than he did.